Offering a wide choice of alcoholic and non-alcoholic beverages and snacks, the Lobby Bar is the best place for just relaxation or business meetings as well.
Live music will highlight the evenings spent in our bar. The variety of our cocktail menu is fitted to any user tastes.
👉❗️ Please note that there will be no live music in the Lobby Bar from 26 September to 3 October
See the menus 👉 Click here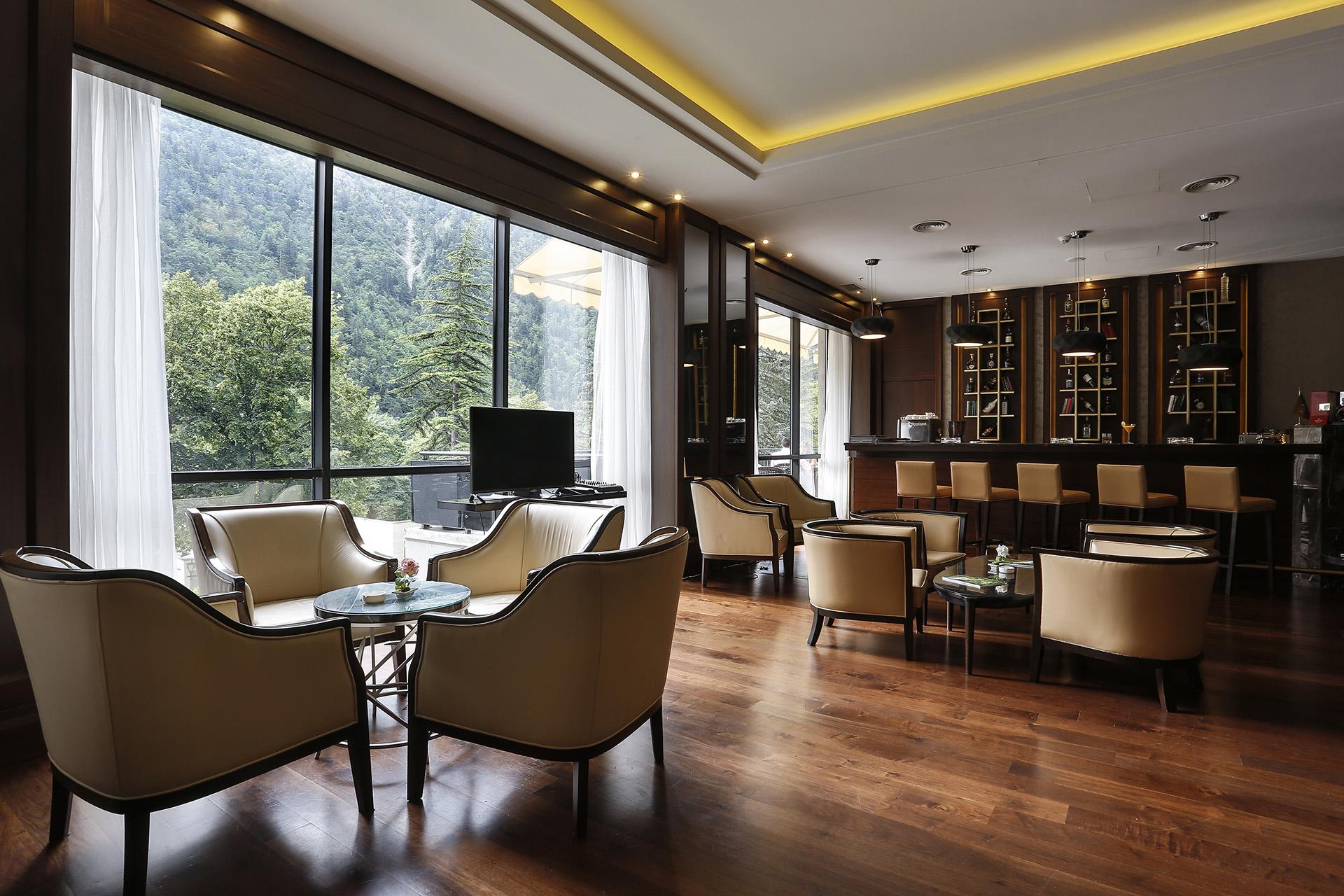 If you wish to try the variety of famous Georgian cuisine and wines you should visit Restaurant Bagrationi on the 6th floor with linked rooftop outdoor terrace with beautiful views of the picturesque nature surrounding the hotel. They can host up to 40 seated guests.
See the menus 👉 Click here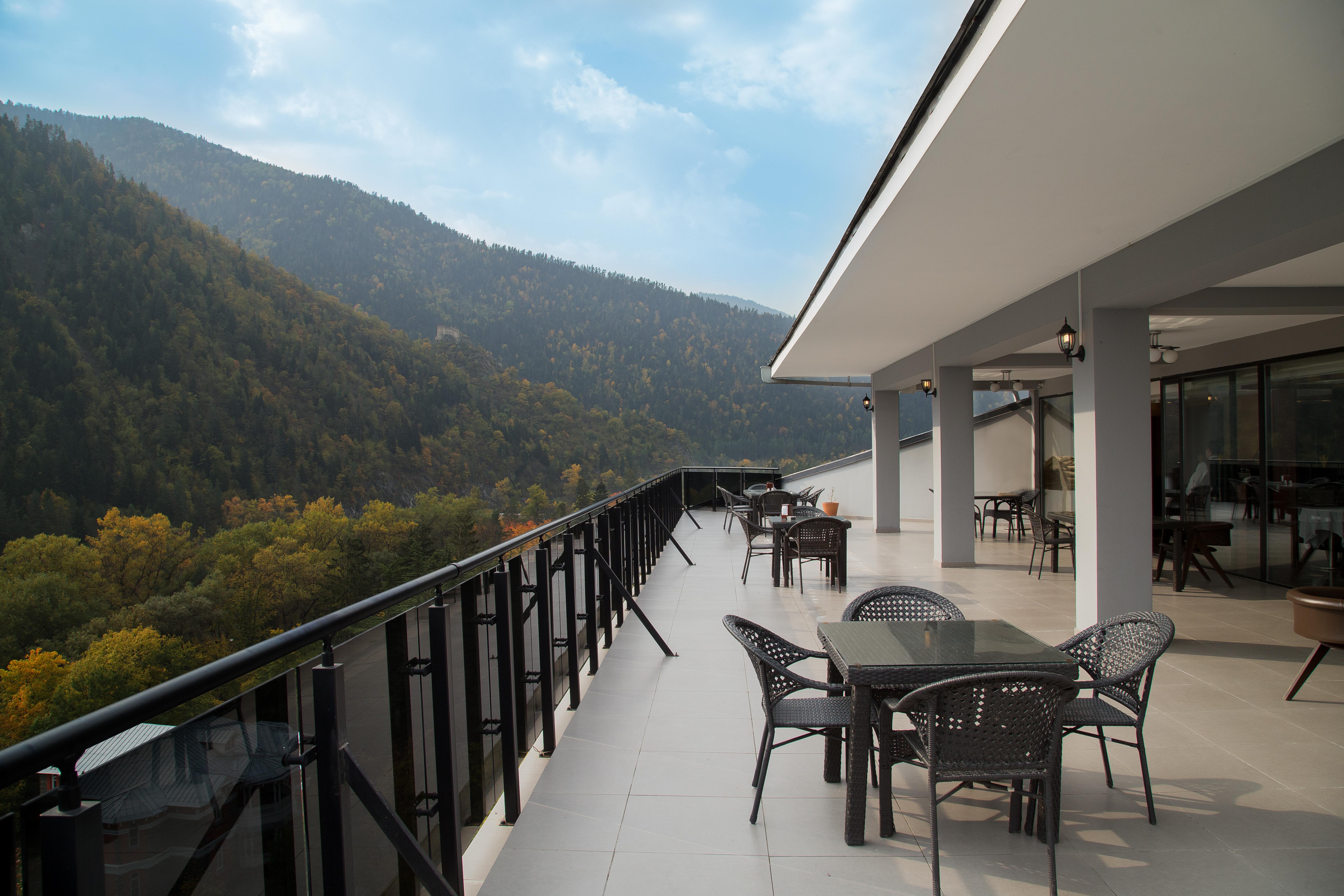 Restaurant Borjomi Likani
The Borjomi Likani Restaurant is distinguished by its rich choice of International Cuisine. Guests can enjoy a rich buffet blending various Georgian, European and Asian tastes for breakfast, lunch and dinner. Outdoor terrace linked to the restaurant is especially attractive for guests in summer.
See the menus 👉 Click here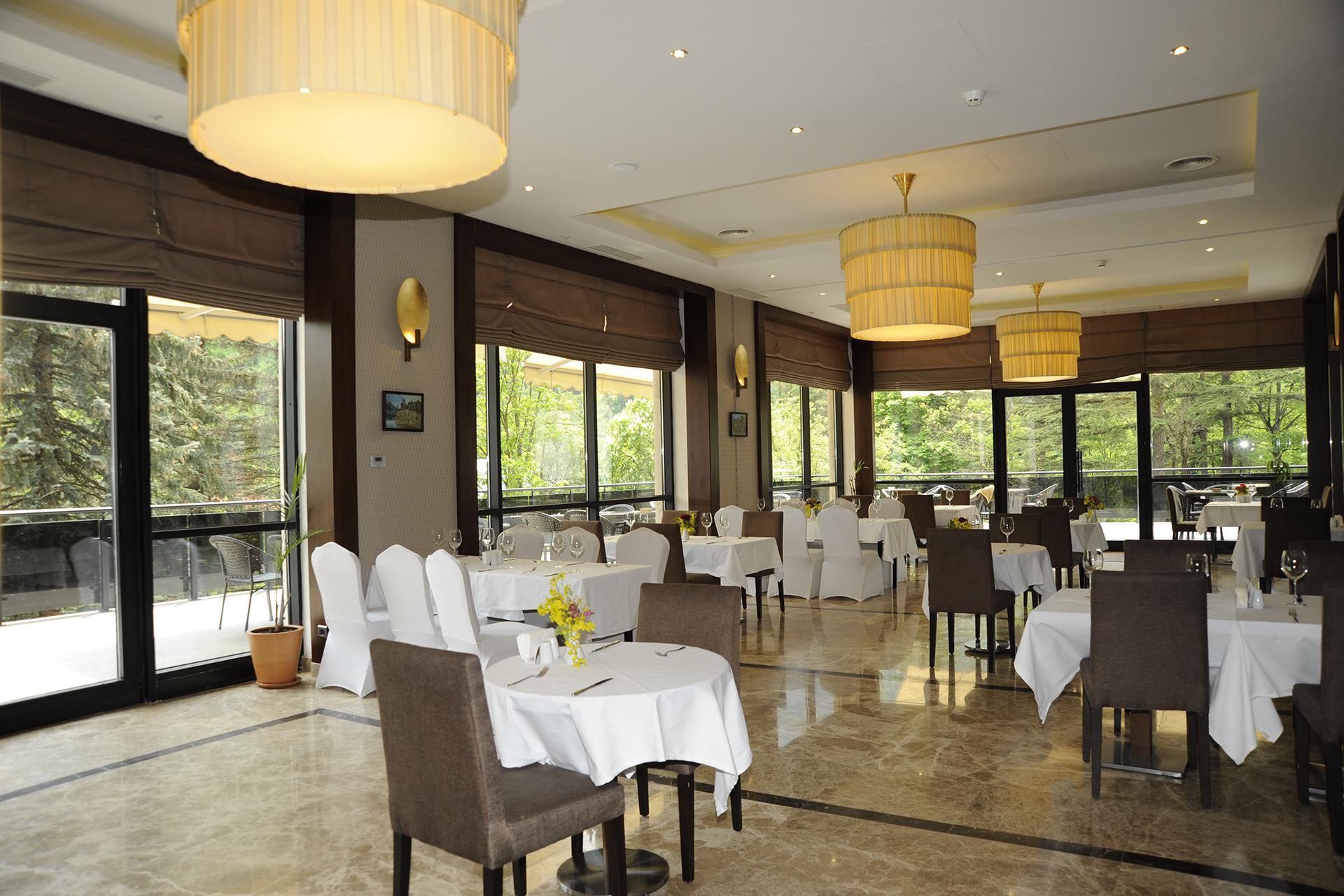 24 hour room service is available at the hotel all around the year. Any dishes and drinks from our restaurant's menu can be served right in the room.
See the menus 👉 Click here